To connect, look for the RIO VISITORS WIFI network on your phone whenever you are present in our coverage are, mapped below
GET TO AN AREA COVERED BY RIO VISITORS WIFI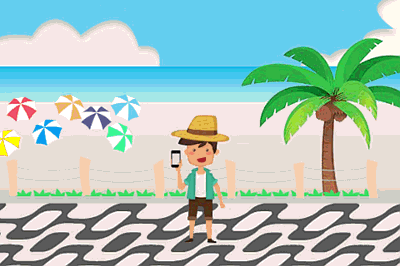 2) CHOOSE RIO VISITORS WIFI FROM YOUR LIST OF NETWORKS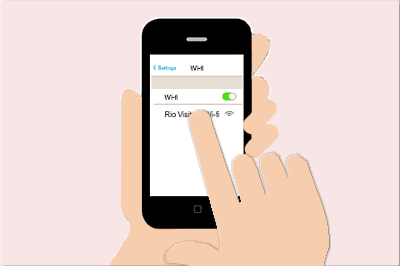 3) WAIT FOR THE NOTIFICATION (ANDROID ONLY)
(IPHONE USERS NEED TO WAIT FOR A POPUP WINDOW. IF IT DOESNT SHOW UP, YOU NEED TO RESTART YOUR IPHONE)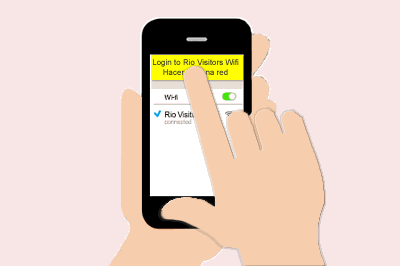 4) INSERT YOUR ACCESS CODE IN THE CODE FIELD AND CLICK CONNECT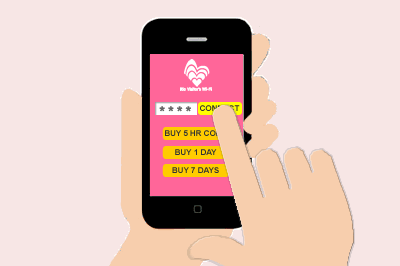 5) IF THE CODE IS STILL VALID, YOU'LL NOW BE CONNECTED.
YOUR CODE WILL BE VALID FOR THE DURATION OR DATA TRANSFER LIMIT, WHICHEVER IT REACHES FIRST.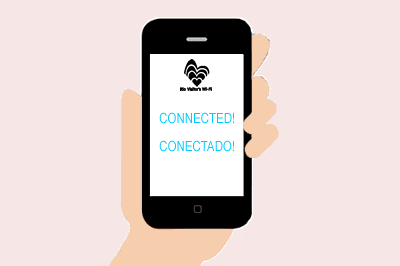 ONCE YOU GET TO ANOTHER WIFI COVERED AREA, YOU REPEAT THE STEPS, WITHOUT NEEDING TO INSERT THE CODE AGAIN, IF STILL VALID.
PROBLEMS?
conctact our support via
SUPPORT@RIOVISITORSWIFI.COM